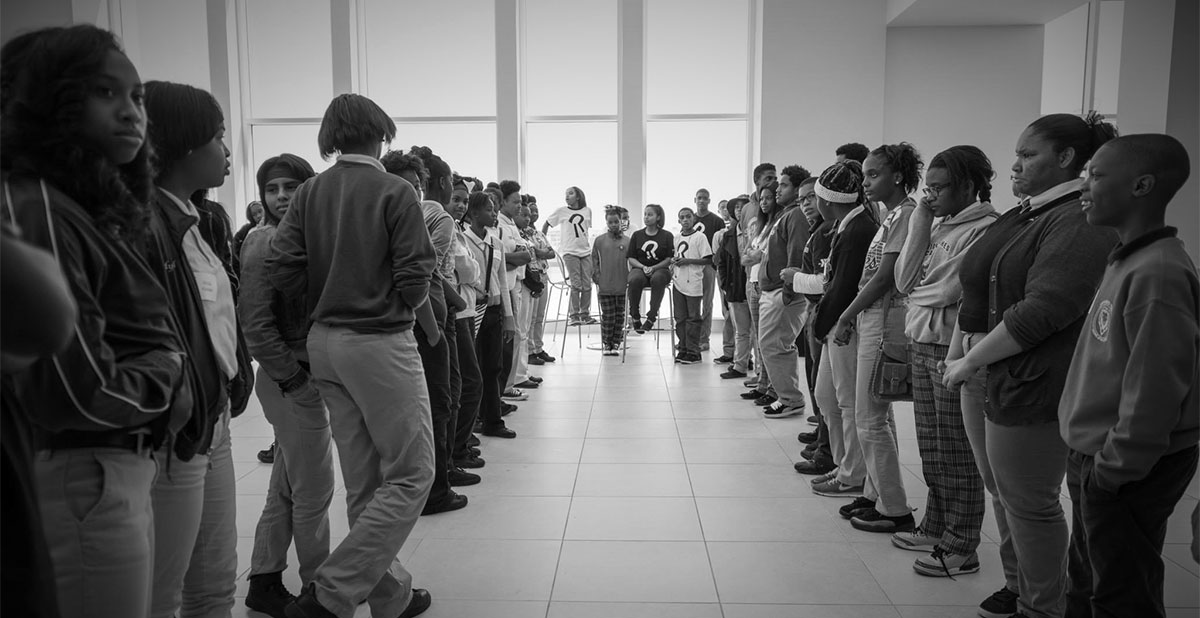 LEARN WITH US
Rethink youth staff and adult staff have a series of youth-led, adult-led and intergenerational workshops available to schools, communities and partners.
All workshops are customizable to the specifications of your group.
Please email [email protected] to schedule a training or workshop. We are also available for ongoing consultation.
EXPERIENCE
We have led workshops and consulting projects for:
Loyola University
Louisiana Center for Children's Rights
New Orleans City Council
Grow Dat
Urban League
Tulane Center for Public Service
Kellogg Foundation
Roots and Remedies Conference
…and more…
WORKSHOPS
Workshop offerings include:
Dismantling Adultism
Building a Youth United Front
Community Defense
Capitalism is the Crisis and the People's Power is the Cure
Education for Liberation
Becoming an Activist Educator: Solidarity over Charity